Meet Our Dental Team – Portland, OR
Here to Listen, Here to Help
Our Portland dental team will take you and your symptoms seriously from the moment you call, and we will do everything we can to make your time with us convenient, efficient, and comfortable. We are here to help you get the care you need quickly and easily so you can start enjoying your well-rested, pain-free life as soon as possible.
Claire, Dental Patient Care Coordinator
Claire is so grateful to be a part of a dental practice that genuinely makes a difference in our patients' quality of life. She is regularly on the receiving end of emotional, goosebump-giving, tear-jerking gratitude from people who feel like they have a new lease on life. She attended the University of Oregon and received post-graduate vocational training at the East West College of the Healing Arts. Before joining us, she worked as a massage therapist and owned/operated her own successful small business for nearly a decade.
At home, Claire is thrilled to share her life with her spouse, their two children, and an 85 lb sheepadoodle. When not at work, she loves to be in her garden to squeeze out the last bits of daylight with a trowel and enjoy the flowers close-up. She can be found staying active by swimming, paddleboarding, biking, and taking nature walks, as well as being an incredibly active mother. She has recently joined a birdathon—a bird-watching team—even though she cannot really identify much beyond a bald eagle, owl, crow, and seagull at this point! But she can very readily identify a cow from a crow, nearly every time.
Molly, Dental Patient Care Coordinator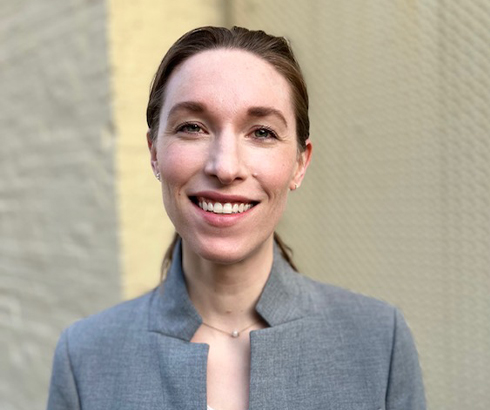 Molly is a people person who finds fulfillment in helping others achieve their goals. Every day she feels energized to be part of a team whose aim is to improve the lives of our patients. She is honored to be part of the care team and humbled to be able to witness the positive impact of treatment on the quality of life for every patient.
Molly lives in southeast Portland with her partner, their twins, her stepdaughter, and a sweet old dog named Peep. As a family, they like to take leisurely strolls around the neighborhood, attend brunches and barbecues with family, and have living room dance parties. She loves gardening, drinking lattes, doing craft projects, foraging for mushrooms, and daydreaming about remodeling her house.
Ou, Lead Dental Assistant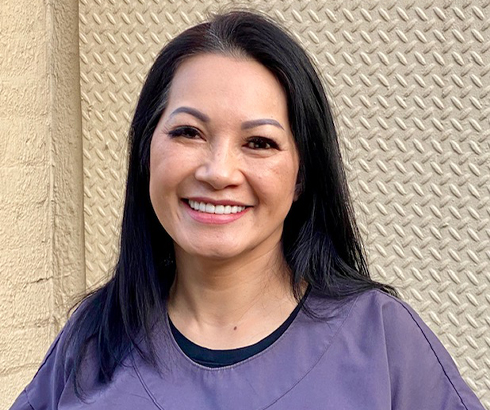 Ou comes to us from Laos by way of Thailand and the Philippines. She arrived in Portland in 1986 with an interest in medicine and went on to graduate from the dental assisting program at Portland Community College, and immediately joined our team afterward. Since then, she has traveled alongside Dr. Teasdale to continuing education programs like the Las Vegas Institute and the World Congress of Minimally Invasive Dentistry to grow her skills and knowledge. She has completed the Biometric Diagnostics in Dentistry Mastership Class through BioResearch Associates Inc. and also has training through the Vivos Institute for TMD and airway therapy.
It is impossible to meet Ou and not be impressed with her energy and openness. If anything tops her chairside clinical skills, it would be her compassionate nature. She has that rare talent of putting everyone at ease with her light touch and dancing laugh. Patients often call her "Mommy Ou" because she is forever babying them. For her, the best part of her job is helping people overcome their tensions and apprehensions—nothing makes her happier than a patient telling her that they can finally sleep throughout the night.
In real life, Ou greatly enjoys fishing and crabbing, hunting mushrooms, and hanging out with her mother, siblings, children, nieces and nephews, and her friends and her cousins, who she numbers by the dozens. She is very active in cultural celebrations and loves to travel anywhere, and is fluent in Leu, Lao, Thai, and English.